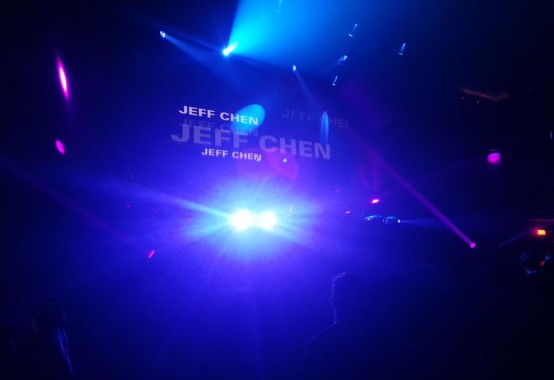 Ok I get a lot of questions about my 2 DJ names and also the way my style differs when I play as an opener DJ for EDM artists and my other gigs. So if you care to find out the 411, read on…..
Many of you have asked how come my style is different when I play at Stereo Live opening for EDM artists. The answer is that being an opener DJ is very different than doing a regular gig. You have to keep the artist you are opening for in mind while playing. You don't play anything you think he or she will play. You don't "outshine" them. You have to keep the energy good, but not overly elevated. You set up the night for them to knock it out. A lot of DJs do not know this, or know how to do this. I had heard being an opener DJ was an art, and it truly is. It is one of the most challenging DJ gigs you can do. You have to have extensive musical knowledge and know how to control a crowd. You have to be a master mood manipulator. Many DJs are like "Man I can kill it way better than this opener DJ". If you really know what is going on, you would know that he is djaying with restrictions and can probably rock it a lot harder than he or she is currently doing, but it is not the right time to do so. I'll admit, there are some that just aren't good, but you can't really judge them until you see them where they have free reign to play what they want.
This brings me to my 2 DJ names. Kid Stylez is my main DJ name where I do all types of music, including EDM. When I play under this DJ name, I usually have free reign and I get to do "me". Most of you that have heard me play, you have probably heard Kid Stylez. DJ Jeff Chen started out as a booking mistake when I first started djaying for Nightculture, but I decided it actually could be something I could use as differentiation for the style of music I play. Under DJ Jeff Chen, I play more non-mainstream EDM tracks. I don't really play "top 40" EDM or other "mainstream" EDM under this name. And it works, because usually under this name, I am opening for EDM artists and it avoids me playing anything they might play. This is not to say that I strictly stay with underground EDM under DJ Jeff Chen, it just depends on what the situation calls for and what I feel would hit at that time.
If you want an example of the type of music I play under DJ Jeff Chen, check out "The NC Mix" at the bottom of this post in the DJ JEFF CHEN Soundcloud widget. (https://soundcloud.com/dj-jeff-chen/the-nc-mix)
I hope that answers all your questions. Please check out my links below if you want to hear more of my stuff. Thanks!
KID STYLEZ
https://www.facebook.com/djkidstylez
https://twitter.com/kidstylez

DJ JEFF CHEN
https://www.facebook.com/djjeffchen
https://twitter.com/djjeffchen

http://www.mixcloud.com/kidstylez (I also post DJ JEFF CHEN mixes here)